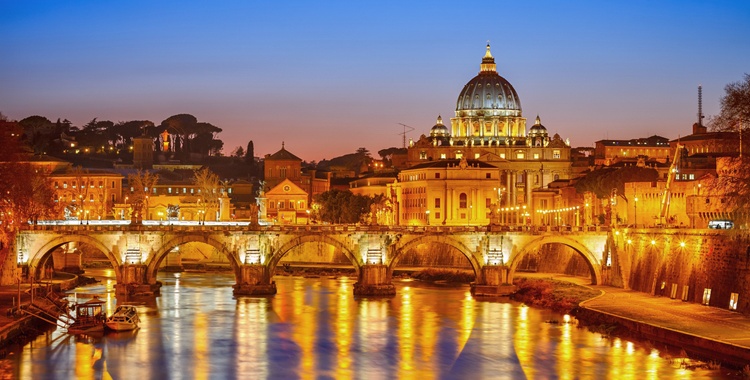 Italy > Holidays – Trieste to Paris via Rome
18 Days From
AUD$15246.00 pp
18 Day Holidays, Luxurious countryroad trip.
Holidays that take you from Trieste to Paris via Venice, San Marino, Rome, Monaco, Arles, Geneva and Dijon to Paris medieval towns of beauty, scenic countryside, Alps, waterways, wineries and picnic spots, small villages, cafés, vineyards, market town and Regional City's. Exploring the rolling hills of Tuscany, Provence and south of France region with their rich architecture and history.
Visiting  Venice, Rome, Florence, Lucca, Cinque Terre and Portofino we enjoy the Italian life style, whether it be a gondalia, old ferry steamer or classic speed boat we experience activities to remember Italy by. Continuing onto Marseilles your holidays through France with Europe Driving takes us into Arles, Avignon, Lyon and then Paris. These holidays opening up France with its points of interest along the Mediterranean with Nice, Monaco, Aix and in the Provence le Baux, Uzes, Arena's all with their southern influences. We drive north through the rolling landscape of central France with its fields of sun flowers, wheat and corn and to the city of love; Paris.
Passing Switzerland, we make this part of your holidays by visiting the region around Lake Geneva. Here we can take a lake cruise on one of the glorious lake paddle steamers or a classic speed boat across the lake enjoying the cool mountain air through your hair. As per all our tours, all details (hotels, locations, points of interest and tour length) can be customized to suit your needs.
Your trip includes –
* Holidays with centrally located Luxury hotels each night
* Twin share accommodation (single rooms available).
* Meals including 17 X breakfasts.
* Premium personal (Optional- sports) car travel (group travel in suitable vehicle) with good luggage capability, driver/guide all fuel, tolls and parking fees.
From – Trieste to Paris via Rome – France
2023 COSTINGS –
TRAVELERS TRIP; A$ 15,246.00 Single Person Tour.
Reduced rates for couples or more, request a quote.
Day 1
Meeting at the pick-up point in Trieste, driving north around the Adriatic Sea and onto the water city of Venice. Staying on the Grand Canal gives you time to explore some of this world famous city of old.
History shows us that the Republic of Venice was a major maritime power during the Middle Ages and Renaissance, and a staging area for the Crusades, as well as a very important centre of commerce (especially silk, grain, and spice) and art in the 13th century up to the end of the 17th century. This made Venice a wealthy city throughout most of its history. It is also known for its several important artistic movements, especially the Renaissance period. Venice has played an important role in the history of symphonic and operatic music, and it is the birthplace of Antonio Vivaldi.  4P/M to 10P/M Free time in Venice (L)
Overnight: Santa Chiara Hotel (or similar)  
 Day 2
Leaving the Water City we drive west around the Adriatic Sea via A roads before turning inland to the province of San Marino with its famous hill top castles. San Marino is the oldest state in Europe, and the third smallest country in Europe, when compared to the Vatican and Monaco. According to tradition, it was founded in 301 AD when a Christian stonemason named Marinus fled the island of Arbe to escape the anti-Christian Roman Emperor Diocletian. It is considered one of the wealthiest countries in the world based on GDP figures. 4P/M to 10P/M Free time in San Marino (B,L)
Overnight: Hotel Sanmarino iDesign (or similar)  
Day 3
Today we drive South through Perugia and on into the capital of Italy – Rome. Rome's history spans more than two and a half thousand years. Although Roman tradition states the founding of Rome around 753 BC, the site has been inhabited much earlier, being one of the oldest continuously occupied cities in Europe. The city successively became the capital of the Roman Kingdom, the Roman Republic and the Roman Empire, and is regarded as one of the birthplaces of Western civilization. 4P/M to 10P/M Free time in Rome (B,L)
Overnight: Hotel Milton (or similar)  
Day 4
We have a Free day in Rome, time to take in the sights of this splendid city with its café, museums, structures and artefact's. Rome developed momentously after the Second World War, as one of the driving forces behind the "Italian economic miracle" of post-war reconstruction and modernisation in the 1950s and early 1960s. (B)
Overnight: Hotel Milton (or similar)  
 Day 5
Free day Rome During the 50 – 60's the years of la dolce vita ("the sweet life"), Rome became a fashionable city, with popular classic films such as Ben Hur, Quo Vadis, Roman holiday and La Dolce Vita filmed in the city's iconic Cinecittà film studios. (B)
Overnight: Hotel Milton (or similar)  
Day 6
Leaving Rome we follow the inland route through Viterbo and on around the Lago di Bolsena arriving at Siena for a late lunch and a few hours to spend in the town. The historic centre of Siena has been declared by UNESCO a World Heritage Site. It is one of the nation's most visited tourist attractions,  Siena is famous for its cuisine, art, museums, medieval cityscape and the Palio, a horse race held twice a year. Following this visit we travel on to the city of bridges Florence and our awaiting hotel for a well-deserved rest and a local wine overlooking the pool followed by dinner.
7P/M to 10P/M Free time in Florence (B,L,D)
Overnight: Continentale Hotel (or similar)
Day 7
Today is a Free day enabling you to make the most of your visit to Florence, being the capital city of the Italian region of Tuscany and the province of Florence. It is the most populous city in Tuscany, with approximately 380,000 inhabitants, is famous for its history: a centre of medieval European trade and finance and one of the wealthiest cities of the time, it is considered the birthplace of the Renaissance, and has been called "the Athens of the Middle Ages". A turbulent political history includes periods of rule by the powerful Medici family, and numerous religious and republican revolutions. From 1865 to 1871 the city was the capital of the recently established Kingdom of Italy. (B)
Overnight: Continentale Hotel (or similar)
Day 8 Lucca
From Florence we drive to the coast and Lucca ideally located to appreciate this famous city a living testimony to past times, kingdoms and dominions, lies in a green valley just north west of Florence. This almost perfectly preserved jewel of medieval architecture and buildings, emanates charm and shows layers of history from every corner of its narrow winding streets.
4P/M to 10P/M Free time in Cinque (B,L)
Overnight: Antica Residenza Dell'Angelo Hotel (or similar)
 Day 9
Cinque Terre region with its multi coloured fishing and regional villages built on steep hill sides to the west of the city of La Spezia. "The Five Lands" comprises five villages: Monterosso al Mare, Vernazza, Corniglia, Manarola, and Riomaggiore.
4P/M to 10P/M Free time in Cinque (B,L)
Overnight: Hotel Belvedere Hotel (or similar)
Day 10
Cinque to Portofino, driving around Rapallo we enter Santa Margherita where we are staying. We drive out to Portofino and spend the afternoon and evening exploring both Portofino and Santa Margherita. 1P/M to 10P/M Free time in Santa Margherita (B)
Overnight: Hotel Continental (or similar)
Day 11
Heading south west we leave Portofino and drive onto Monaco. Monaco's economic development was spurred in the late 19th century with the opening of its first casino, Monte Carlo, and a railway connection to Paris. Since then, the principality's mild climate, splendid scenery, and gambling facilities have contributed to Monaco's status as a premier tourist destination and recreation centre for the rich and famous. However, in more recent years Monaco has become a major banking centre and has successfully sought to diversify its economy into the services and small, high-value-added, non-polluting industries. The state has no income tax, low business taxes, and is well known for being a tax haven. 6P/M to 10P/M Free time in Monaco (B,L)
Overnight: Monte-Carlo Bay Hotel (or similar)
Day 12
Monaco to Marseilles we follow the Mediterranean coast through Nice, Antibes & Cannes to Marseille which was historically the most important trade centre in the region and functioned as the main trade port of the French Empire. Marseille is France's largest city on the Mediterranean coast and largest commercial port. Marseille is the capital of the Provence-Alpes-Côte d'Azur region. Its inhabitants are called Marseillais in French. 6P/M to 10P/M Free time in Marseilles (B,L)
Overnight: Radisson Blu Vieux Port Hotel (or similar)
Day 13
Leaving Marseilles we travel north to the regional city of Lyon. The city is known for its historical and architectural landmarks and is a UNESCO World Heritage Site. Lyon was historically known as an important area for the production and weaving of silk and in modern times has developed a reputation as the capital of gastronomy in France and in the world. 6P/M to 10P/M Free time in Lyon (B,L)
Overnight: Lyon Pont Lafayette Hôtel (or similar) 
Day 14
Staying in Lyon for a second night gives us a Free day and the ability to further explore its significant role in the history of cinema due to Auguste and Louis Lumière, who invented the cinematographe in Lyon. The city is also known for its famous light festival 'Fête des Lumières' which occurs every December and lasts for four days, earning Lyon the title of Capital of Lights.
Legend says that the Virgin Mary saved the city from the plague and, to thank her, a statue was built. On the day it was erected, the whole city was lit by candles that its citizens had put at their windows. (B)
Overnight: Lyon Pont Lafayette Hôtel (or similar)    
Day 15
On the way from Lyon to Yvoire on the banks of Lake Geneva we travel through Aix-Les-Bains before arriving in the medieval castle alongside our hotel in the Port. Known as a modest fishing village in the beginning of the century, Yvoire is now ranked as one of the International Laureates of Floral Decorations, and is a member of the Association of the Most Beautiful Villages of France. This medieval city celebrated its 700 years back in 2006.
4P/M to 10P/M Free time in Yvoire (B,L)
Overnight: Hotel Du Port (or similar) 
 Day 16
A Free day is had in Yvoire's exploring the medieval town, take a ferry trip on the lake travelling to the city of Geneva with its banking and watch making history. Geneva's most famous monument, Jet d'Eau, is the world's tallest water fountain and provides a constant landmark for exploring the city. Geneva's ancient Old Town offers a living glimpse of the past while Geneva's more than thirty museums and art galleries capture the rich and vibrant history of the city including the International Red Cross   (B)
Overnight: Hotel Du Port (or similar)  
 Day 17
We depart Yvoire heading north to Dijon via Poligny before arriving in the regional capital of Dijon a town with an air of confidence and pride about it. Seat of the University of Burgundy, there is a lively atmosphere and buzz, but somehow it has avoided the hassle, traffic jams and pollution usually associated with city centres. If you enjoy shopping, food, culture and nightlife, look no further.
Dijon has a rich history dating back to Roman times, and was at the crossroads of many trade routes, notably pewter, tin, amber and exotic spices.
5P/M to 10P/M Free time in Dijon (B,L)
Overnight: Le Bon, Châteaux (or similar) 
 Day 18
 Our final day see's us leaving Dijon stopping at Auxerre be for entering central Paris for the preferred location.
Arrival circa 5P/M) – End of trip – Free time in Paris (B,L)
For day by day details:
Request more information here.
Fully inclusive of:
Pick up, Drop Off, Vehicle Travel, Luxury Hotels with breakfast and lunch each day for the duration of the agreed tour.
Enquire or book now to take advantage of these exciting personal trips.
Options and alterations:
Alterations and personalisation of our driving tour is welcomed.
This map is indicative only.
As per all tours, all details (hotels, locations and points of interest) can be customised to suit your individual taste.
Subject to currency fluctuation.
Subject to availability.
Trips described on this site are not a quote or a set schedule, but a suggested trip that can be modified and await your confirmation.
All driving travel is subject to road and traffic conditions. If unforeseen conditions, deviations may be necessary.
Any nominated roads are shown as an indication only and not necessarily the roads travelled.
Full Travel/Health/Baggage Insurance is to be taken out by each traveller.
There are some accommodation locations that are most popular therefore the earliest confirmation of your intentions is recommeded.
Double room accommodation; Single room options available.
Free Day or Free time indicates that you have time to yourselves to explore, rest or sit around the pool.
Lists of sightseeing opportunities are available.
Non smoking trips
Full disclosure of any medical conditions is imperative including next of kin details.
Meal inclusions indicated are to a given value.
Legend:

[B] Breakfast included
[L] Lunch included
[D] Dinner included
Interesting Links
Here are some interesting links for you! Enjoy your stay :)