61 Days From
AUD$38108.00 pp
The Dream road tour of Europe.
61 DAYS
This unique road trip taking in some of Europe and the UK, offering one of the finest Countryside Holidays with Castle's, scenic roads and unique country side, be driven in style while traveling in optional  prestige sports car from London to London. The trip takes you through Germany, Holland, England, Scotland, Northern Ireland, Ireland and Wales visiting Amsterdam, Hadian's Wall, Burns House, Ferry the Irish Sea, Ashford Castle , Welsh dragons and Dr. Martins film set.
We spend time visiting and exploring the city of Amsterdam and drive out to see the Leiden and Kop van Noord where the fields of tulips and other bulb flowers are annually grown. With medieval towns of beauty, countryside mountainous Passes, its foods, beers and spirits, flowers, inland waterways, historic points, wineries, small villages, café's, market towns and Regional Capitals with their fine shopping all provide a magical backdrop to this one of UK's Finest Countryside holidays trip.
UK's Finest Countryside Holidays takes you driving across Germany and Holland visiting the local villages in our hunt for family connections. From there onto Hadrian's Wall, England's Great China Wall which stretches the breath of England. Leaving England we travel North through Edinburgh, the Trossachs, Ayr and to the Irish Sea, which we ferry across.
Staying in castles we drive through green Ireland visiting Galway and the best Castles Ireland can offer including Blarney Castle. Again we catch a ferry across the Irish Sea to Wales where we experience the scenic beauty of this region, stopping at Llandindod, Wye, Chester and onto Cheltenham before our UK's Finest Country Side trip arrives at our rugged destination of Cornwall. The following portion of the road trip takes us East along the South Coast through Portsmouth to Tunbridge Wells and on to London. Culumating in to the most memorable holiday never to be forgotten.
YOUR TRIP INCLUDES –
* Pre Booked accommodation each night.
* Shared accommodation expected.
* All Meals – Breakfast, Lunch and Dinner.
* Premium group transport  travel with limited luggage capability.
* Driver/guide all fuel, tolls and parking fees.
PRICES EXCLUDE: Airfares; insurance; passport fees; beverages; laundry; gratuities; telephone calls; entry fees; self chosen event costs, souvenirs and items of a personal nature.
From – London Heathrow & return
Estimated 2023 COSTINGS –
SINGLE TRAVELER TRIP;     FROM A$38,108.00
Reduced rates for couples or more, request a quote. 
Day 1
Your pre booked flight from Brisbane to London Heathrow Airport.
Day 2
The Dream European road tour starts from Frankfurt Airport. Met by Europe Driving Holidays our joinery starts by making our way to our first overnight hotel in Frankfurt. Our hotel is situated in close proximation to Frankfurt Central Station, with all attractions of Frankfurt within minutes by foot. This enables a leasturly strole of central Frankfurt.
Frankfurt, a central German city on the river Main, is a major financial hub that's home to the European Central Bank. It's the birthplace of famed writer Johann Wolfgang von Goethe, whose former home is now the Goethe House Museum. Like much of the city, it was damaged during World War II and later rebuilt.
Hotel:- Grand Empire Hotel  (or similar)
Day 3
Frankfurt, Our trip takes us on a short road trip via Riquewihr to Heidelberg, we follow the B roads criss crossing the Rhine river where we stop and take in the atmosphere of this mighty river which flows through Germany. On arrival gives free time for you to explore the city with its waterways and medieval structures, admire the architecture and enjoy the cafe's and restaurants. Home to the oldest university in Germany, Heidelberg was hit hard during 17th-century wars and rebuilt in the 18th century with baroque buildings. For a pleasant walk, stroll through the historic city centre's Gothic streets and Heidelberg Castle.
Hotel:- Grand Empire Hotel (or similar)
Meals:- B
Day 4
Hamburg, a major port city in northern Germany, is connected to the North Sea by the Elbe River. It's crossed by hundreds of canals, and also contains large areas of parkland. Near its core, Inner Alster lake is dotted with boats and surrounded by cafes.
Hotel:- Intercity Hotel (or similar)
Day 5
Hamburg
Day 6
Uelsen, the day will be spent looking up past family history and enjoying the region of Germany.
Hotel:- De Landmarke Hotel (or similar)
Day 7
Wilsum, small country town that holds family history that we seek. The day will be spent in the region as required. We then proceed to Hardenberg a short drive from or overnight accommodation.
Hotel:- De Landmarke Hotel (or similar)
Day 8
Leaving the German border behind we visit the village/town of Apeldoom where past family connections lie before arrival in Amsterdam.
The central 'location offers the central canal district at your feet, with the 'Bridge' opposite enabling a pleasant stroll along the busy streets. Take a ferry barge for a picturesque trip along the canals of this famous city walk the Rembrandt  and Waterloo Squares. Visit an evening show after diner or head for bed to get over the earlier flight.
Hotel:- Postillion Hotel (or similar)
Day 9
Amsterdam, Flowers and region.
After breakfast we drive out to both Kop van Noord and Leiden where we trust the weather is kind and nature has provided the usual spread of colour with the bulb flowers all in full flower. We visit a traditional Dutch Windmill and review the blue and white china which portrays Dutch workmanship.
Visit a local restaurant for dinner and show.
Hotel:- Postillion Hotel (or similar)
Day 10
We spend time visiting and exploring the town of Alkmaar on the way to Leiden and Kop van Noord where the fields of tulips and other bulb flowers are annually grown.
Hotel:- Postillion Hotel (or similar)
Day 11
Today our options are open, visits can be made to Maastricht or Arnhem world famous for the movie A Bridge to Far, likewise a visit to Ghent and Bruges across the border in Belgium.
Hotel:- Postillion Hotel (or similar)
Day 12
Rotterdam is a major port city in the Dutch province of South Holland.  We visit the square of K. van Hogendorp, the Maritime Museum's vintage ships and exhibits trace the city's seafaring history. The 17th-century Delfshaven neighborhood is home to canalside shopping and Pilgrim Fathers Church, where pilgrims worshiped before sailing to America. Situated on the De Lek River you have time to explore the city and trace family connections.
Hotel:- Ibis Hotel (or similar)
Day 13
Today we catch the overnight Ferry from Rotterdam to Hull then onward drive to the principal city of York.
York is a walled city in northeast England that was founded by the ancient Romans. Its huge 13th-century Gothic cathedral, York Minster, has medieval stained glass and 2 functioning bell towers. The City Walls form a walkway on both sides of the River Ouse. The Monk Bar gate houses an exhibition tracing the life of 15th-century Plantagenet King Richard III.
Overnight: DoubleTree Hotel (or similar)
Day 14
York; Today we have a free day with the opportunity to visit York city a coffee in Betty's Tea rooms, the renowned train museum or a drive to the country visiting the surrounding area of Beverley.
Overnight: DoubleTree Hotel (or similar)
Day 15
Whitby is a seaside town in Yorkshire, northern England, split by the River Esk. On the East Cliff, overlooking the North Sea, the ruined Gothic Whitby Abbey was Bram Stoker's inspiration for "Dracula". Nearby is the Church of St. Mary, reached by 199 steps. The Captain Cook Memorial Museum, in the house where Cook once lived, displays paintings and maps. West of town is West Cliff Beach, lined with beach huts.
Overnight: Mallyan Spout Hotel (or similar)
Day 16
Whitby and Scarborough region of the East coastal region of Britain offers The North York Moors, an upland area in North Yorkshire, England, containing one of the largest expanses of heather moorland in the United Kingdom. The North York Moors National Park was designated in 1952. Today offers the opportunity to visit Bridlington where family history opens doors.
Overnight: Mallyan Spout Hotel (or similar)
Day 17
Langley, leaving  the coastal region of Whitby we drive to the much loved Langley Castle which is our destination for the night, after signing in, we enjoy our evening meal in the Castle taking in the medieval atmosphere.
Overnight: Langley Castle (or similar)
Day 18
We spend the free day exploring the Roman built Hadrian's wall, stretching the breath of England, with its museums and forts for all to admire, or we head for the nearby golf course to stretch the legs and sign off another card.
Overnight: Langley Castle (or similar)
Day 19
Edinburgh; We leave and cross the border into Scotland today and drive across wonderful countryside via the region of Midlothian – origin of Ramadges as Plantationers to Ireland. Dumfries House and Moffat with its woolen Mills on through to the City of Edinburgh. We spend three nights in Edinburgh giving time to explore the Castle, City, Scots monument, Holyrood, museums and alleyways with boutique shops and cafes.
Overnight: Old Waverley Hotel (or similar)
Day 20
The City of Edinburgh is yours for the day, enabling you to visit the many attractions follow family connects, night life and City center, with it cosmopolitan makeup and red sandstone structures all set on the Waters of Leith making this City the picture of Scotland.
Overnight: Old Waverley Hotel (or similar)
Day 21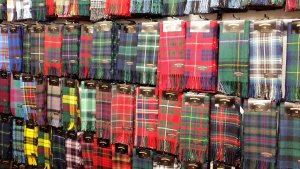 Edinburgh, we visit the Magic Castle where the world renown Tattoo is performed and see the position of the lonely piper. Edinburgh is Scotland's compact, hilly medieval capital with it's Old Town and elegant Georgian New Town offering gardens and neoclassical buildings. Looming over the city is the Castle, home to Scotland's crown jewels and the Stone of Destiny, used in the coronation of Scottish rulers. a visit to Arthur's Seat being a imposing peak in Holyrood Park with sweeping views, and Calton Hill is topped with monuments and memorials including the Wallaces tower.
Overnight: Old Waverley Hotel (or similar)
Day 22
Trossachs; Day twenty two we drive via Falkirk and visit the Falkirk water wheel where two canals meet with a boat lift connecting the two canals. Stirling Castle is the next visit with the William Wallace monument opposite set on the hill tops of the City and surrounded by the River Forth. After which we drive to our overnight location at the Port of Lake Menteith. Set in the Lake is Inchmahome Priory worthy of the ferry trip to visit.
Overnight: Lake of Menteith Hotel (or similar)
Day 23
Trossachs; Today we double back visiting Doune Castle the location of a number of Monty Python movies, then on up to Trossachs and Loch Katherine. The afternoon see's us on the steamer cruising Loch Katherine enjoying the majestic views in the region. We drive to our overnight stop in the small town of Balmaha on the East side of Loch Lomond where the lakeside scenery makes this a different stop over with a quaint log dining room set on the lake banks for our sun downer and evening meal.
Overnight: Oak Tree Inn (or similar)
Day 24
Ayr; we drive south west through the Pollok Country Park and onto the  Whitelee Wind Farm before entering the city of Aye. A visit to the coast and the Seafield Golf course before arriving in Alloway. Here you stroll the banks of the Doon river visiting Robert Burns Cottage and memorial with its colourful gardens and a seat overlooking the river bank with the Brig of Doon Bridge so prominent while you contemplate diner.
Overnight: Western House (or similar)
Day 25
(Ferry) We travel through the Scottish Lowlands to the port town of Stranraer where we await and board our ferry to Belfast Northern Ireland. Crossing the Irish Sea,  Belfast comes into focus and we disembark driving directly to Leslie Castle then to Belfast for our overnight stop where we enjoy the ambiance of this fair city.
Overnight: Titanic Hotel (or similar)
Day 26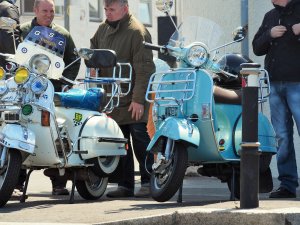 Belfast is Northern Ireland's capital. It was the birthplace of the RMS Titanic, which famously struck an iceberg and sunk in 1912. This legacy is recalled in the renovated dockyards' Titanic Quarter, which includes the Titanic Belfast, an aluminium-clad museum reminiscent of a ship's hull, as well as shipbuilder Harland & Wolff's Drawing Offices and the Titanic Slipways, which now host open-air concerts. We find the open road and visit the town of Armagh holding family secrets that we pursue including station and aqueduct developments.
Overnight: Titanic Hotel (or similar)
Day 27
Rostrevor is a village and townland in County Down, Northern Ireland. It lies at the foot of Slieve Martin on the coast of Carlingford Lough, near Warrenpoint. The Kilbroney River flows through the village and Rostrevor Forest is nearby. It is within Newry, Mourne and Down District that we visit. The Wood House and Warrenpoint is a must find family home that will take our detective skills to locate.
Overnight: Oystercatcher (or similar)
Day 28
Rostrevor situated near the Newry River where today we visit family oriented locations as required. Today we may stretch our legs as  the Mountains of Mourne hold memories that need revisiting.
Overnight: Oystercatcher(or similar)
Day 29
Dublin, capital of the Republic of Ireland, is on Ireland's east coast at the mouth of the River Liffey. Its historic buildings include Dublin Castle, dating to the 13th century, and imposing St Patrick's Cathedral, founded in 1191. City parks include landscaped St Stephen's Green and huge Phoenix Park, containing Dublin Zoo. The National Museum of Ireland explores Irish heritage and culture.
Overnight: Ripley Court (or similar)
Day 30
Dublin today, we travel South visiting Newry and  Warrenpoint, likewise venture to Greystone, Sally Gap and other family oriented locations in the area.
Overnight: Ripley Court (or similar)
Day 31
Dublin, today is a free day based around family requirements and a visit to the Titanic Museum .
Overnight: Ripley Court (or similar)
Day 32
Letterfrack; Today  we drive across Ireland to Westport, a town on the edge of an Atlantic inlet, on Ireland's west coast. In the Georgian town centre, stone bridges link the tree-lined promenade on the banks of the Carrowbeg River. Rockfleet Castle and Burrishoole Abbey, both to the northwest, have ties to the 16th-century pirate queen, Grace O' Malley.  Then onto our overnight stop in Letterfrack a small town developed by the Quakers.
Overnight: Rosleague manor (or similar)
Day 33
Letterfrack a day to explore the regions Lough Corrib and the offer to take part in some of the local activities including horse riding, fishing, walking, kayaking, shooting to name a few including a day spa to relax in comfort. We take the short drive to explore the region then returning to our overnight stop in Letterfrack a small town developed by the Quakers.
Overnight: Rosleague manor (or similar)
Day 34
We leave Letterfrack and travel to visit Ashford Castle where your royal adventure begins when you enter through the grand stone gates of our remarkable 800-year-old castle. Discover our exquisite interiors, delicious cuisine, it is a National Geographic Unique Lodge of the World, Ireland's top hotel destination and former home of the Guinness family, we are exceptional in every sense. We then drive to Carnelly House where family ties are re lived.
Overnight: Glencove (or similar)
Day 35
Cork
From Carnelly House we drive via way of the Blarney Castle where you may hang upside-down over a sheer drop to kiss the stone, which is said to give the gift of eloquence. We continue onto the city of Cork, just inland from Ireland's southwest coast, is a university city with its centre on an island in the River Lee, connected to the sea by Cork Harbour. The castle like 1824 Cork City Gaol once held prisoners bound for Australia, and exhibitions relay the building's history. The hilltop steeple of 18th-century Shandon Church (officially the Church of Saint Anne) is a symbol of the city.
Overnight: Hotel Isaacs (or similar)
Day 36
From Cork we visit Blarney Castle is a medieval stronghold in Blarney, near Cork, Ireland, and the River Martin. Though earlier fortifications were built on the same spot, the current keep was built by the MacCarthy of Muskerry dynasty, a cadet branch of the Kings of Desmond, and dates from 1446.
Overnight: Hotel Isaacs (or similar)
Day 37
Waterford, From Cork and Blarney Castle we drive to the town of Waterford reviewing the local small shops and cafes in this pretty town being the oldest in Ireland and founded by the Vikings in 914. This medieval town with riverside bustle tells a 1000 years of history when visiting the Museum of Treasures. We head around the coast to our overnight stay Dunbrody House a small luxury hotel located on the dramatic Hook Peninsula on Ireland's south coast. Fine food and a friendly, relaxed service combined with luxury accommodation all within the centuries-old walls of this beautiful Georgian property.
Overnight: Waterford Marina (or similar)
Day 38
(Ferry) Today we journey to Wexford and Rosslare docks as we leave Ireland via ferry boat which takes approx 4 hours across the Irish Sea to Wales. Arriving at the small market town of Fishguard located in north Pembrokeshire, Wales. The town overlooks Fishguard Bay which is the main commercial and shopping center for the region. The town has become increasingly popular with tourists as Fishguard is ideally located to explore the Pembrokeshire Coast National Park, the Coast Path, the Gwaun Valley and the many other towns and villages along the coast and inland towards the Preseli Hills. We take a short drive south to our overnight location of Wolfe's Castle and Milford Haven.
Overnight: Wolfes Castle (or similar)
Day 39
Shrewsbury; Leaving the mist shrouded castle we travel north through the Brecon Beacons national park then Builth Wells and onto Llandrindod a fascinating Spa Town with so much to see and do, including welcoming restaurants, hotels and shops. Stopping in Hay on Wye we visit one of the old book shops of this 'book' renowned town and  Llansantffraid – "Mealrigg Hall" before heading onto Shrewsbury is the county town of Shropshire, in western England. It sits inside a loop of the River Severn, and its Tudor centre is lined with half-timbered houses. The medieval, red-brick Shrewsbury Castle houses the Shropshire Regimental Museum, where military artefacts include uniforms and weaponry.
Overnight: Mytton and Mermaid Hotel (or similar)
Day 40
Chester is a city in northwest England situated on the river Dee, founded as a Roman fortress in the 1st century A.D. It's known for its extensive Roman walls made of local red sandstone. In the old city, the Rows is a shopping district distinguished by 2-level covered arcades and Tudor-style half-timber buildings. A Roman amphitheatre, with ongoing excavations, lies just outside the old city's walls.
Overnight: Ye Olde King's Head Hotel (or similar)
Day 41
Chester, the day is set aside for family checking visiting the local regions as necessary.
Overnight: Ye Olde King's Head Hotel  (or similar)
Day 42
Ross on Wye; driving South along country roads, take us to Leominster and on to the medieval market town of Ledbury where we stop and review the country town with its oak beam houses and quaint market center before arriving in Ross on Wye. The river Wye snakes and creates the green valley with its water fowl and willow trees making this an enchanting location to visit.
Overnight: Wilton Court (or similar)
Day 43
Cheltenham; Leaving Ross on Wye behind us we visit the Forest of Dean, across the River Severn bridge and on in to Cheltenham and a visit to the once busy town where merchants would trade goods in this green belt region. Time to trace family connections at will, visiting attractive, restaurants, bars, shops and hotels.
Overnight: DoubleTree Hotel (or similar)
Day 44
Cheltenham is a town in Gloucestershire, England, home to the renowned Cheltenham Festival, 4 days of horse jump racing culminating in the Gold Cup, held annually in March at Cheltenham Racecourse. It's also known for Regency buildings, including the Pittville Pump Room, a remnant of Cheltenham's past as a spa town. There's fine art at The Wilson museum and a short drive to Stratford on Avon.
Overnight: DoubleTree Hotel (or similar)
Day 45
Newquay is a town on the north coast of Cornwall, in southwest England. It's known for sandy Fistral and Watergate Bay beaches, where waves from the Atlantic Ocean create strong surf. Visiting St Ives and the region as we trace family connections.
Overnight: Cornish Inn (or similar)
Day 46
Newquay, Cornwall is in a county on England's rugged southwestern tip. It forms a peninsula encompassing wild moorland and hundreds of sandy beaches, culminating at the promontory Land's End. The south coast, dubbed the Cornish Riviera, is home to picturesque harbour villages such as Fowey and Falmouth. The north coast is lined with towering cliffs and seaside resorts like Newquay, known for surfing.
Overnight: Cornish Inn (or similar)
Day 47
The Isles of Scilly are an archipelago off the Cornish coast, in southwest England. The islands are covered in heathland, and fringed by sandy beaches such as Great Bay on St. Martin's. On Tresco, one of the 5 inhabited islands, Tresco Abbey Garden is home to subtropical plants and also the Valhalla Museum, displaying shipwrecked figureheads. The tower of 17th-century Cromwell's Castle stands at the north of Tresco.
Overnight: Morar Hotel (or similar)
Day 48
Isle of Scilly, a day to explore and rest.
Overnight: Morar Hotel (or similar)
Day 49
Isle of Scilly, visiting local islands while enjoying these Southern out crops of the British Isles.
Overnight: Morar Hotel (or similar)
Day 50
Port Isaac is a small fishing village on the Atlantic coast of north Cornwall, England, United Kingdom. The nearest towns are Wadebridge and Camelford, both ten miles away. Port Gaverne, commonly mistaken to be part of Port Isaac, is a nearby hamlet that has its own history.
Overnight: The Old School Hotel (or similar)
Day 51
Port Isaac, day of rest while exploring the town and region.
Overnight: The Old School Hotel (or similar)
Day 52
Portsmouth, we arrive in the region to search out family ties, therefore the day is open to the region.
Overnight: Queens Hotel (or similar)
Day 53
Portsmouth is a port city and naval base on England's south coast, mostly spread across Portsea Island. It's known for its maritime heritage and Portsmouth Historic Dockyard. The dockyard is home to the interactive National Museum of the Royal Navy, the wooden warship HMS Victory, where Nelson died in the Battle of Trafalgar, and HMS Warrior 1860. The Tudor ship Mary Rose is also conserved in a dockyard museum.
Overnight: Queens Hotel (or similar)
Day 54
Salisbury is a medieval cathedral city in the southern English county of Wiltshire. It's 13 kilometers south of the iconic prehistoric stone circle at Stonehenge, which stands on the grassland of Salisbury Plain. The city's ornate 13th-century cathedral has a 123m spire, a working 14th-century clock and an original copy of the Magna Carta (the Great Charter), a key document from 1215 A.D. Winchester Cathedral is another optional visit while in the region.
Overnight: Kings Head (or similar)
Day 55
Tunbridge Wells; Leaving Salisbury behind we drive through the South Downs National Park on through Horsham after stopping for a country Pub lunch before entering Tunbridge Wells.
Overnight: Camden Arms (or similar)
Day 56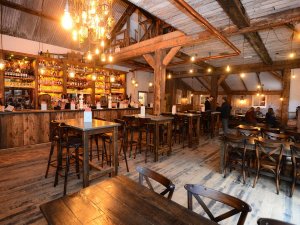 Tunbridge Wells; Leaving the delightful Town of Tunbridge Wells we drive south to Dover Castle where we visit the castle in general and the WW2 war rooms set under and into the White Cliffs of Dover with its rich history of WW2 involvement from Battle of Britain to the V1 bombs exploits.
From Dover Castle we make our way across to the lovely Leeds Castle with its gardens, golf course and medieval twenty first century accommodation which is still a living Castle, known as the 'Lady's Castle'.
Overnight: Camden Arms (or similar)
Day 57
Tunbridge Wells to London for the day, visiting such locations as Harrods, Trafalgar Square, St. James Park, River Thames, Docklands and alike.
Overnight: Camden Arms (or similar)
Day 58
London visit, train to London's Charing Cross station from there we underground to various well known sites including The Tower, Big Ben, Westminster, Buckingham Palace and alike before returning to our overnight accommodation. Other options include visits to Cranbrook  Sydney School, Broad Stairs and Canterbury – Cathedral, etc.
Overnight: Camden Arms (or similar)
Day 59
Tunbridge Wells
 The poet and writer, began transforming Sissinghurst Castle in the 1930s with her diplomat and author husband, Harold Nicolson. Harold's architectural planning of the garden rooms, and the colourful, abundant planting in the gardens by Vita, reflect the romance and intimacy of her poems and writings. From the castle we arrive in the delightful smugglers town of Rye which finds many a corner to explore.
Overnight: Camden Arms (or similar)
Day 60
Tunbridge Wells; We make via train to London then in a typical London Taxis to watch the Changing of the Guards and St James Gardens to see the Household Cavalry with a quick review of the famous Britain's model soldier shop in Birdcage Walk. Taxing across London to the renowned Museum district for and interesting tour.Returning via train to our hotel for Dinner with your evening free to explore.
Overnight: Camden Arms (or similar)
Day 61
Tunbridge Wells; We have an opportunity to drive through the country known as the garden of England to making our way towards Sissinghurst which is historic, poetic, and iconic; a refuge dedicated to beauty. Vita Sackville-West and Harold Nicolson fell in love with Sissinghurst Castle and created a world renowned garden. On to the English South coast where a visit to old smugglers town of Rye with its cobbled streets and medieval architecture. Our arrival gives time to walk the town and explore the region before returning to Tunbridge for the evening.
Overnight: Camden Arms (or similar)
Day 62
London Heathrow Airport; Today we leave Tunbridge Wells in Kent and drive to London into Heathrow Airport and the final stop of this fascinating 7 Country road trip.
Circa 6P/M arrival time at London LHR Hilton Hotel Airport T4
The above provides a glimpse of the flexibility and options open to you when travelling with Europe Driving Holidays.
You needed: Camera, open mind and plenty of smiles.
For day by day details:
Request more information here.
Fully inclusive of:
Pick up, Drop Off, Vehicle Travel, Luxury Hotels with breakfast, lunch and dinner each day for the duration of the agreed tour.
Enquire or book now to take advantage of these exciting personal trips.
Options and alterations:
Alterations and personalisation of our driving tour is welcomed.
This map is indicative only.
As per all tours, all details (hotels, locations and points of interest) can be customised to suit your individual taste.
Subject to currency fluctuation.
Subject to availability.
Trips described on this site are not a quote or a set schedule, but a suggested trip that can be modified and await your confirmation.
All driving travel is subject to road and traffic conditions. If unforeseen conditions, deviations may be necessary.
Any nominated roads are shown as an indication only and not necessarily the roads travelled.
Full Travel/Health/Baggage Insurance is to be taken out by each traveller.
There are some accommodation locations that are most popular therefore the earliest confirmation of your intentions is recommeded.
Double room accommodation; Single room options available.
Free Day or Free time indicates that you have time to yourselves to explore, rest or sit around the pool.
Lists of sightseeing opportunities are available.
Non smoking trips
Full disclosure of any medical conditions is imperative including next of kin details.
Meal inclusions indicated are to a given value.
Legend:

[B] Breakfast included
[L] Lunch included
[D] Dinner included
Interesting Links
Here are some interesting links for you! Enjoy your stay :)