SPEED TRIP EUROPE 2018
Boys small group two week motor speed trip travelling the Perfect Road tour, including the arrival in the capital of France, Charles de Gaulle airport, being personally met by our guide c/with personal transport taking the group to our over-night accommodation.
The Speed Trip takes in fourteen days of motor vehicle interests incorporating added options of Kayaking, Tank-driving, F1 race  circuits for race car laps, some of the finest Motor Museums, motoring along some of the worlds most desirable country side, wine tasting, visiting some Medieval towns and experiencing traditional continental life style with a glass of fine wine and finger food before returning you to Paris airport for the return journey to Australia.
The areas traveled cross four countries offering the speed trip what are considered some of the perfect roads to experience. Visiting race circuits such as Nurburg, Spa, Dijon & Hockenhiem where the option of hiring a race car and enjoy a few laps of these renown race circuits.
Our travels from Paris through central France and into the Ardennes Forests of Belgium where the splendour of the terrain can be absorbed, providing an understanding as to how difficult yet exhilarating travelers at the turn of the twentieth century would of found such a trip. Getting away from your daily traffic tangles and out on the open roads provides luxury motoring which can be enjoyed as we cris-cross the countryside with fields of native flowers, mountains of forests and small villages. Crossing abandoned borders and pasted world renowned cities and battlefields. We are fortunate to be able to stop as and when required taking in the scenic views and enjoying the road side cafe's through small continental villages. Our speed trip takes us to world renown car museums including Sinsheim, Mulhouse & Mercedes where interest and time is spent.
Driving approx 2000 km along country roads we find natural locations while stopping at preferred locations for lunch or wineries, making this a memorable luxury touring holiday never to be forgotten.
YOUR TRIP INCLUDES –
* Pre Booked AirBnB each night.
* Shared accommodation expected.
* All Meals – self catered.
* Premium group transport  travel with limited luggage capability.
* Driver/guide all fuel, tolls and parking fees.
PRICES EXCLUDE: Airfares; insurance; passport fees; meals; beverages; laundry; gratuities; telephone calls; entry fees; self chosen event costs, souvenirs and items of a personal nature.
From – Paris Airport, France & return
Estimated 2018 COSTINGS –
TRAVELERS TRIP;     FROM £1,300.00 p/person
Day 1
Arrive at Charles de Gaulle airport, France.
Meet and drive to accommodation for overnight stop.
Day 2
Drive across battlefields of old, the heart of the champagne region of France and onto Sedan where during the last World War saw a number of Axis military pushes through the Ardennes Forest where we stop and visit some of the remaining locations. Crossing the border into Belgium it's not long before we reach the Semois River and the Medieval fortified town of Bouillon where we spend a relaxing evening sampling the famous local beers.
Day 3
We start the day with a pleasure Kayak trip on the Semios River before a summers lunch in the Castle grounds. After visiting the dominant castle battlement we drive to Spa and our overnight accommodation. The area has numerous cafe's and restaurants where we can sample the local cuisine.
Day 4
With the brains now in fully operational mode after a long flight from Oz we visit the Spa circuit with its memorabilia outlets then if desired it is time to kit up and head for the track for some exhilarating driving around  one of the worlds finest F1 Circuits. We spend the evening locally enjoying the history of the region while enjoying the local Pub's and cafe's.
Day 5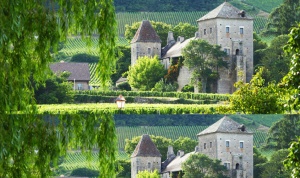 We leave Spa and take a drive across the Belgium German border then straggling the magic Rhine river with its river boats, castles and scenic spots heading south east. Stopping for a river side lunch we continue onto the city of Heidelberg in the German heartland. Unloading at our accommodation we then explore the local Pub's and cafe.
Day 6
Day at the track! Hockenheim Circuit with its long straights and wicked corners is a pleasure to attack for those that take that option of a track day, other attractions include the on site museum with its bikes and cars on full display.  Our day spent enjoying and sight seeing the region.
Day 7
Heading across country we find ourselves at the doors of one of two interesting motor museums either at Mercedes or Porsche head quarters. This day will be open to individuals to enjoy the history and future developments of these two major motor manufacturers. We return to our local accommodation for an evening of reflection.
Day 8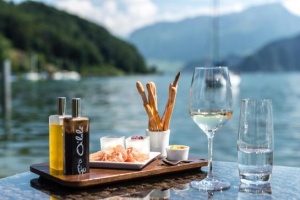 Once more on the road we move South across the Rhine river and French border into the water town of Strasbourg which is steeped in history with one of the United Nations Office complex's located in the city. After lunch and visitations to the canal water ways we track further south heading for Mulhouse where we find our accommodation for the next two evenings. Settling in we find the local restaurants for a regional meal that befits the appetite of all.
Day 9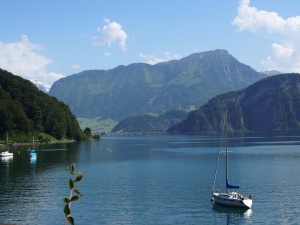 Today we drive into Switzerland to the city of Basil or onto Lake Lucerne for an afternoon by the lake side and being over looked by the mighty Alps mountains before returning to our pre booked accommodation.
An alternative is to do a little adventurous driving by pre booking private Tank driving course where you have the opportunity to experience the brute force driving of a 55ton tank across native countryside.
Day 10
Today we leave heading north to the regional capital Dijon home to the major wine growing region of France, we visit Besancon and Dole a market town of note.
Day 11
We arrive at France's major FI circuit Dijon where we take in the atmosphere and lift our adrenaline by doing some track driving. Returning to the city center we enjoy the night life and cafes of the busseling mustard city before once again retiring for the night.
Day 12
The day is spent sampling and visiting the wines of the region with stops at Nuit saint George and a winery owned by a race car driver with a difference.
Day 13
Leaving early we take a country route north, passing through green rolling countryside home of the white Charlady cattle. Our destination is Auxerre a twin cathedral medieval town with cobbled streets, clock tower, river Yonne, flower adorned bridges and bristling with cafe's for you to enjoy.
Day 14
Leaving Auxerre we drive the Peage directly to Paris Charles de Gaulle airport in time to make your flight connection and return journey to Australia. Leaving Europe after a busy and event filled fortnight enjoying race tracks, motor museums and the different and wonderful country side of the central regions.
This map is indicative only.
As per all tours, all details (hotels, locations and points of interest) can be customised to suit your individual taste.
Subject to currency fluctuation.
Subject to availability.
Trips described on this site are not a quote or a set schedule, but a suggested trip that can be modified and await your confirmation.
All driving travel is subject to road and traffic conditions. If unforeseen conditions, deviations may be necessary.
Any nominated roads are shown as an indication only and not necessarily the roads travelled.
Full Travel/Health/Baggage Insurance is to be taken out by each traveller.
There are some accommodation locations that are most popular therefore the earliest confirmation of your intentions is recommeded.
Double room accommodation; Single room options available.
Free Day or Free time indicates that you have time to yourselves to explore, rest or sit around the pool.
Lists of sightseeing opportunities are available.
Non smoking trips
Full disclosure of any medical conditions is imperative including next of kin details.
Meal inclusions indicated are to a given value.
Legend:

[B] Breakfast included
[L] Lunch included
[D] Dinner included
Interesting Links
Here are some interesting links for you! Enjoy your stay :)