14 Days From
AUD$11858.00 pp
14 Days Traveling the 'Perfect road'.
Solo or small group travelling the Perfect Road trip, in prestige (Optional – sports) car from Venice via Monaco staying in hotel de Paris, Pau and onto Toulouse airport through country's motoring along in search of both the perfect road, history, scenic appeal. Monza race track and continental life style with a glass of fine wine and finger food to match awaits us each day as we travel that elusive perfect road.
The areas traveled were once called The Grand Tour and considered the perfect road. Our travels start from Venice through to the lakes of Italy where the splendour can be absorbed, providing an understanding as to how difficult yet exhilarating travelers at the turn of the twentieth century would of found such a trip. Getting away from your daily traffic tangles and out on the open roads provides luxury motoring which can be enjoyed as we cris-cross the countryside with fields of sun flowers , wheat and corn. Crossing abandoned borders and pasted world renowned cities of Monaco, Nice, Turin, Milan just name a few. We are fortunate to be able to stop as and when required taking in the scenic views and enjoying the road side cafe's through small continental villages.
Driving approx 2000 km along country roads we find natural locations while stopping at preferred locations for lunch or a picnic overlooking the valley's and wineries, making this a memorable luxury touring holiday never to be forgotten.
YOUR TRIP INCLUDES –
* Centrally located Luxury hotels each night.
* Twin share accommodation (single rooms available).
* Meals including 13 X breakfasts.
* Premium personal (Optional – sports) car travel (group travel in suitable vehicle) with good luggage capability.
* Driver/guide all fuel, tolls and parking fees.
PRICES EXCLUDE: Airfares; passport fees; main meals; beverages; laundry; gratuities; telephone calls; entry fees; souvenirs and items of a personal nature.
From – Venice Airport, Italy to Toulouse Airport, France
2023 COSTINGS –
TRAVELERS TRIP;  A$ 11,858.00 Single Person Tour.
Reduced rates for couples or more, request a quote.
Day 1 Venice
Meeting at the pick-up point at Venice airport and drive onto the water city of Venice. Staying on the Grand Canal gives you time to explore some of this world famous city of old. History shows us that the Republic of Venice was a major maritime power during the Middle Ages and Renaissance, and a staging area for the Crusades, as well as a very important center of commerce (especially silk, grain, and spice) and art in the 13th century up to the end of the 17th century. This made Venice a wealthy city throughout most of its history. It is also known for its several important artistic movements, especially the Renaissance period. Venice has played an important role in the history of symphonic and operatic music, and it is the birthplace of Antonio Vivaldi.
4P/M to 9P/M Free time in Venice
Overnight: Santa Chiara Hotel (or similar)  
Day 2 Lago Garda
Leaving the magical city of Venice we drive on to Verona with it's important works of art and monuments make Verona one of the most popular attractions for tourists in the region. The medieval flair of Verona and its own charm even became the setting for Shakespeare's romantic tragedy Romeo & Juliet. Driving on to Desenzano de Garda for our overnight stop, the city was called "little Rome" many years ago – probably one of the reasons for the impressive amphitheater in the city. Being a popular holiday destination in Southern Europe it attracts myriad tourists owing to its beautiful view of the Alps from the southern shore of Lake Garda having three large beaches (Desanzanino Beach, Spiagga d'Oro, and Porto Rivoltella Beach)on the southern shore of Lake Garda, its main squares, Piazza Malvezzi and Piazza Matteotti, are active all night. At the heart of the city is a series of interconnected piazze that house numerous open-air cafés, various shops, gelaterie (ice-cream parlours), and bars.
6P/M to 9P/M Free time in Desenzano del Garda
Overnight: Hotel Villa Rosa  (or similar)
Day 3 Monza
Today we head for the second lake; Lago d'Iseo and the town of Iseo set in a region of outstanding natural beauty, with its lush green mountains surrounding the crystal clear lake. There are several medieval towns around the lake, the largest being Sarnico and Iseo. These are filled with bars, shops, cafes, hotels running alongside the lake shore. After lunch we drive to Monza best known for its GP motor racing circuit and the museums, after settling into our hotel we have time to visit the city .
6P/M to 9P/M Free time in Monza ]
Overnight: Hotel De La Ville Monza (or similar)
Day 4 Monza
We spend the day at Monza race circuit with laps of this famous race track. A visit to Autodromo Nazionale Monza rounds off this fast and furious track day. A quite beer at the bar discussing how we could of taken Parabolica quicker than we did!
4P/M to 9P/M Free time in Monza
Overnight: Hotel De La Ville Monza (or similar)
DAY 5 Bellagio
Our travels to day take us out of Monza up the SS342 and onto Lecco the capital of the Province. Lecco lies at the end of the south-eastern branch of Lake Como with the Bergamo Alps rising to the north and east. The lake narrows to form the river Adda, with bridges to Como and Milan. The city enjoys an almost unique position, surrounded by a fantastic, fairy tale-like countryside. Barricaded between rugged mountains, the wide basin is dominated by the Grigne Mountain Group and San Martino mountains so beloved by artists the likes of Manzoni and Stendhal. Following a break we continue our drive up the SP46 on the west side of the eastern fork of the lake until we arrive in Bellagio our destination for the day. We enjoy this beautiful town perched at the headland surrounded by the Como lake.
4P/M to 10P/M Free time in Bellagio
Overnight: Villa Serbelloni (or similar)
Day 6 Como
Leaving the gem town of Bellagio we drive following the lake side to city of Como at the bottom of the lake with its fashion shops, boating activities , funicular railway  and cafes and apaiazzas on the foreshore to enjoy and watch the hustle and bustle of life march by while enjoying that deserved drink while keeping out of the way of the sun and hydrofoils.
4P/M to 9P/M Free time in Como
Overnight: Metropol Suisse Hotel (or similar)
Day 7 Bra
Driving via Novra and Turin we take the low roads to the town of Bra the birthplace of the feminist philosopher in Cavarero and of the activist Carlo Petrini, founder of the 'Slow Food' movement and of the world's first University of Gastronomic Sciences, who are located within Bra's municipal boundaries. Bra is also home to "Cheese," a biennial international festival organised by Slow Food which features the makers of artisanal cheeses from across the world, it is also considered by the Top Gear TV show to be in an area that has some of the best touring roads.
6P/M to 9P/M Free time in Bra
Overnight: Albergo dell'Agenzia (or similar)
Day 8 Monaco
Today we hit the country roads driving from Bra to Curno on onward south to the Mediterannean Sea and into the city of Monaco with its glitz and fashion of all sorts. The recent movie 'Grace of Monaco' with Australian actress Nicole Kidman was filmed on location in Monaco, we will also drive the GP circuit before finding our hotel to relax and explore the city sites.
6P/M to 9P/M Free time in Monaco
Overnight:Hôtel de Paris Monte-Carlo (or similar)
Day 9 St Tropez
We drive along the shore line of the Mediterranean past Nice, Cannes and Antibes through St Maximes trying to avoid the usual traffic build-up into St. Tropez and our stay for the night. We explore the town and its culinary delights.
6P/M to 9P/M Free time in St Tropez
Overnight: Byblos Hotel (or similar)
Day 10 St Remy De Provence
As we stay in St Remy near Arles using the hotel as a restful base after the looping drive taking in the Roman town of Glanum and some of Van Gogh history. The day takes a drive from St Tropez through Aix n Provence onto the lovely town of St Remy de Provence where we will visit the Lavender press, cobbled streets adorned with local shops and restaurants and if scheduled the running of the Bulls; a unique skeptical and an annual event. We return to Arles and a well-deserved rest on the terrace.
6P/M to 9P/M Free time in St Remy
Overnight: Mas Valentine (or similar
Day 11 Narbonne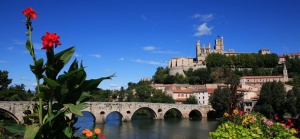 Packing the boot we sign out and drive across the Camargue and Rhone river moving west through Montpellier before exploring Sete an old maritime port and historic Breziers. After lunch we arrive in Narbonne our days destination with its nearby Canal d'midi and shady Plain trees. The town has cafes and restaurants to explore while taking in the southern ambiance.
6P/M to 9P/M Free time in Narbonne
Overnight: Hôtel La Résidence (or similar
Day 12 Pau
We drive using country roads via villages and there cafes north to Pau our destination for the day. Pau which is famous for its old GP race which ran around a street circuit laid out round the French town, and is in many ways similar to the more famous Formula Monaco GP. The race cars are set up with greater suspension travel than is typically utilized at a purpose-built racing circuit to minimize the effect of running on the traditional undulating tarmac of the street circuit.
6P/M to 9P/M Free time in Pau
Overnight: Les Prés d'Eugénie (or similar
Day 13 Pau
The French Grand Prix de Pau is an racing car race held near the Pyrenees in southwestern France. The Grand Prix has been held at Pau since 1930, leading to the annual Pau Grand Prix being inaugurated in 1933. The race takes place around the center of the city where the streets are closed to form a circuit however we find time to circuit the route and spend some time exploring the region and race circuit.
4P/M to 10P/M Free time in Pau
Overnight: Les Prés d'E
e (or similar
Day 14 
We leave Pau on a northerly track heading for Toulouse and the final destination of this Perfect Touring trip taking in sports car events, fine roads, accommodation, meals and most of all memories of the ambiance stolen while on this unforgettable road trip. we arrive at Toulouse airport
4P/M arrival in Toulouse
For day by day details:
Request more information here.
Fully inclusive of:
Pick up, Drop Off, Vehicle Travel, Luxury Hotels with breakfast each day for the duration of the agreed tour.
Enquire or book now to take advantage of these exciting personal trips.
Options and alterations:
Alterations and personalisation of our driving tour is welcomed.
This map is indicative only.
As per all tours, all details (hotels, locations and points of interest) can be customised to suit your individual taste.
Subject to currency fluctuation.
Subject to availability.
Trips described on this site are not a quote or a set schedule, but a suggested trip that can be modified and await your confirmation.
All driving travel is subject to road and traffic conditions. If unforeseen conditions, deviations may be necessary.
Any nominated roads are shown as an indication only and not necessarily the roads travelled.
Full Travel/Health/Baggage Insurance is to be taken out by each traveller.
There are some accommodation locations that are most popular therefore the earliest confirmation of your intentions is recommeded.
Double room accommodation; Single room options available.
Free Day or Free time indicates that you have time to yourselves to explore, rest or sit around the pool.
Lists of sightseeing opportunities are available.
Non smoking trips
Full disclosure of any medical conditions is imperative including next of kin details.
Meal inclusions indicated are to a given value.
Legend:

[B] Breakfast included
[L] Lunch included
[D] Dinner included
Interesting Links
Here are some interesting links for you! Enjoy your stay :)