10 Days From
AUD$8470.00 pp
10 DAYS EXPLORING THE HIDDEN BEAUTY OF THE LOWLANDS OF SCOTLAND
Meeting at the famous central railway station in this historic industrial city of Glasgow, our trip takes a south west direction crossing typical Scottish country side as we make our way to the city of Aye on the Irish Sea. Aye, known for its horse-race and golf courses plus its stretches of sandy beaches, close to Alloway on the River Doon we visit the Robert Burns Cottage and enjoy the cosy comforts of the near by Brig o' Doon hotel. Keeping in a southerly direction we drive through Galloway with its rolling hills, forests and small villages to the Artist Town of Kirkcudbright, with our trip continuing along the Solway Firth to Crown & Anchor Tearoom, Sweethearts Abbey and Davy Jones locker before returning to the Galloway hills where we visit the reminders of the film '39 Steps' plus the quaint local towns including Gatehouse of Fleet with its distinctive Cally Palace and golf course. Our next destination is Loch Lomond where we spend three nights while exploring this beautiful region of Scotland by foot, vehicle or by float plane if desired. We take the paddle steamer across Loch Katherine and visit Tartan shops filled with colour and ancestry tartans. Leaving Loch Lomond we visit Inchmahome Priory at Port Menteith with its 'don't pay the ferry man until you get to the other side' ferry and their famous Trout fishing club. That evening we are in Edinburgh for two nights exploring the famous castle , monuments, museums and city center. Following our exploration of Edinburgh its time to turn West and drive to Glasgow and the tours end via Falkirk with its canal wheel and boat lift, Stirling Castle and the Wallace memorial, making a memorable Lowlands tour.
YOUR TRIP INCLUDES –
* Centrally located Luxury hotels each night.
* Twin share accommodation (single rooms available).
* Meals including 10 X breakfasts.
* Premium group travel vehicle with good luggage capability, driver/guide all fuel, tolls and parking fees.
PRICES EXCLUDE: Airfares; passport fees; main meals; beverages; laundry; gratuities; telephone calls; souvenirs, entry fees and items of a personal nature.
From – Glasgow Central Railway or International Airport, Scotland.
2023 COSTINGS –
TRAVELERS TRIP;   FROM A$8,470.00 Single Person Tour
Reduced rates for couples or more, request a quote.
Lowlands of Scotland
Day 1
After a meet and greet at the Glasgow railway station or international airport we drive south west through the Pollok Country Park and onto the  Whitelee Wind Farm before entering the city of Aye. A visit to the coast and the Seafield Golf course before arriving in Alloway. Here you stroll the banks of the Doon river visiting Robert Burns Cottage and memorial with its colourful gardens and a seat over looking the river bank with the Brig of Doon Bridge so prominent while you contemplate diner.
4P/M to 9P/M Free time at Brig of Doon
Overnight: Brig o' Doon House Hotel (or similar)
Day 2
Leaving the Burn's center we once again drive south entering the Galloway Forest Park to Newton Stewart before entering the delightful town of Gatehouse of fleet. With the main road lined with quaint houses the town offers good local Pubs, coffee/Tea rooms and a unique water mill containing the visitors center. We drive a few minutes out of town on the Old Military Road to Cally Palace our over night stop.
4P/M to 9P/M Free time at Cally Palace
Overnight: Cally Palace, gardens and Golf course Hotel (or similar)
Day 3
Leaving Cally Palace after breakfast we make our way through Galloway to visit the 20 arch disused steam railway viaduct used in the movie '39 Steps' before making our way via either Borgue or Ringford to Kirkcudbright (pronoun's Kirk-coo-beer-ry). Kirkcudbright is an Artist town and the 5th busiest harbour in Scotland with its colourful houses neatly looked after and at the end of the main street over looking the fishing harbour is MacLellan's Castle, we have time here at this over night stop to visit the town and near by gardens. During July and August there are activities each weekend in this renowned Artist town.
4P/M to 9P/M Free time in Kirkcudbright
Overnight: Selkirk Arms Hotel (or similar)
Day 4
Day four we leave Kirkcudbright and drive through Dundrennan viewing the old Abbey and a stop at the Crown & Anchor Tearoom before following the Solway Firth inlet  with its seaward windmills and large expanses of flat lands to the Steamboat Inn set on the inlets banks. Leaving the Solway behind we reach New Abbey with its renown Sweethearts Abbey and the tales of the past. We arrive in the regional city of Dumfries where there is a Robert Burns monument located on the banks of the river Nith and once again a short distance out of town our over night stop.
4P/M to 9P/M Free time in Trigony
Overnight: Trigony House Hotel & Garden Spa Hotel (or similar)
Day 5
We leave the southern part of our tour today and drive across wonderful country side via Dumfries House and Moffat with its woolen Mills on through to the City of Edinburgh. We spend two nights in Edinburgh giving time to explore the Castle, City, Scots monument, Hollyrood, museums and alleyways with boutique shops and cafes.
4P/M to 9P/M  Free time in Edinburgh
Overnight: Roxburghe Hotel (or similar)
Day 6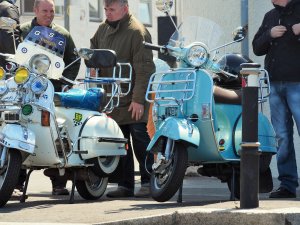 The City of Edinburgh is yours for the day, enabling you to visit the many attractions, night life and City center, with it cosmopolitan make up and red sand stone structures all set on the Waters of Leith making this City the picture of Scotland.
Free day in Edinburgh
Overnight: Roxburghe Hotel (or similar)
Day 7
Day seven we drive via Falkirk and visit the Falkirk water wheel where two canals meet with a boat lift connecting the two canals. Stirling Castle is the next visit with the William Wallace monument opposite set on the hill tops of the City and surrounded by the River Forth. After which we drive to our over night location at the Port of Lake Mentieth. Set in the Lake is Inchmahome Priory worthy of the ferry trip to visit.
6P/M to 9P/M  Free time in Mentieth
Overnight: Lake of Mentieth Hotel (or similar)
Day 8
Today we double back visiting Doune Castle the location of a number of Monty Phon movies then on up to Trossacks and Loch Katherine. The afternoon see's us on the steamer cruising Loch Katherine enjoying the majestic views in the region. We drive to our over night stop in the small town of Balmaha on the East side of Loch Lomond where the lake side scenery makes this a different stop over with a quaint log dining room set on the lake banks for our sun downer and evening meal.
4P/M to 9P/M  Free time in Balmaha
Overnight: Oak Tree Inn (or similar)
Day 9
Day nine we further explore the region with the option of taking a rowing  or motor boat out on the Loch, the area offers magic views of Ben Lomond as we drive to the Rowardennan road stop where we will see the shaggy Highland cattle. An evening under the shady tree cover at the Inn discussing the trip todate before diner and your favourite glass of wine.
4P/M to 9P/M  Free time in Balmaha
Overnight: Oak Tree Inn (or similar)
Day 10
We leave Balmaha driving around the southern tip of Loch Lomond making our way to Cameron House set on the west side of the Loch. Here we have the option of taking a rare float plane trip up over the Loch and beyond offering unique Ariel views of the surrounding district before returning and landing on the Loch and taxing to the port. At Cameron House we enjoy a lunch stop and the hotel facilities before leaving and heading back to Glasgow with a viewing of Finiestone Crane located on the Clyde prior to reaching our destination.
6P/M arrival time at Glasgow Railway Station
The above provides a glimpse of the flexibility and options open to you when travelling with Europe Driving Holidays.
You needed: Camera, open mind and plenty of smiles.
For day by day details:
Request more information here.
Fully inclusive of:
Pick up, Drop Off, Vehicle Travel, Luxury Hotels with breakfast each day for the duration of the agreed tour.
Enquire or book now to take advantage of these exciting personal trips.
Options and alterations:
Alterations and personalisation of our driving tour is welcomed.
This map is indicative only.
As per all tours, all details (hotels, locations and points of interest) can be customised to suit your individual taste.
Subject to currency fluctuation.
Subject to availability.
Trips described on this site are not a quote or a set schedule, but a suggested trip that can be modified and await your confirmation.
All driving travel is subject to road and traffic conditions. If unforeseen conditions, deviations may be necessary.
Any nominated roads are shown as an indication only and not necessarily the roads travelled.
Full Travel/Health/Baggage Insurance is to be taken out by each traveller.
There are some accommodation locations that are most popular therefore the earliest confirmation of your intentions is recommeded.
Double room accommodation; Single room options available.
Free Day or Free time indicates that you have time to yourselves to explore, rest or sit around the pool.
Lists of sightseeing opportunities are available.
Non smoking trips
Full disclosure of any medical conditions is imperative including next of kin details.
Meal inclusions indicated are to a given value.
Legend:

[B] Breakfast included
[L] Lunch included
[D] Dinner included
Interesting Links
Here are some interesting links for you! Enjoy your stay :)