21 Days From
AUD$17787.00 pp
Middle Europe discovery tour.
We meet you at the Amsterdam Schiphol airport where we then drive to our hotel (see Tour itinerary) enabling you to rest or refresh after a long flight.
We spend time visiting and exploring the city of Amsterdam and drive out to see the Leiden and Kop van Noord where the fields of tulips and other bulb flowers are annually grown. Our tour takes us across and through the Ardennes forest in Belgium where we stay in a delightful country hotel and enjoy a leisurely kayak down river mixing with nature. Belgium to Germany and a pleasant stay in Heidelberg renowned for its quaint style before driving onto the Black Forest visiting woodturners, clock manufactures and walking trails. We turn north and drive via country routes to the next stop being on the lake side of Horw. From Switzerland we then drive over the Alps to Lake Como and stay 3 nights in Menaggio giving us time to visit Belaggio and Lenno and enjoy the majestic vista of the Lake.
Our next stop leaving Italy, Switzerland, Liechtenstein and Austria, is Lindau in Germany before moving further east to Regensburg as a stop over on the way to Prague where we stay for three nights exploring the city and region before the final drive across to Vienna in Austria where two days are spent admiring this magical city and history.
OUR TRIP INCLUDES –
* Country and Centrally located Luxury hotels each night.
* Twin share accommodation (single rooms available).
* Meals including  20 X Breakfasts only.
* Premium single or group travel in suitable vehicle, with good luggage capability.
* Driver/guide, all fuel, tolls and parking fees.
PRICES EXCLUDE: Airfares; passport fees; some meals; beverages; laundry; telephone calls; souvenirs and items of a personal nature.
From – Amsterdam Schiphol Airport – Vienna International Airport
2023 COSTINGS –
FOUR TRAVELER TRIP;     FROM A$17,787.00 Single person.
Reduced rates for couples or more, request a quote.
Day One
Arrival Amsterdam.
We meet you at Schiphol airport and we transfer to our hotel set in the city. The central 'location offers the central canal district at your feet, with the 'Bridge' opposite enabling a pleasant stroll along the busy streets. Take a ferry barge for a picturesque trip along the canals of this famous city walk the Rembrandt and Waterloo Squares. Visit an evening show after diner or head for bed to get over the earlier flight.
Hotel:- Bridge Hotel
Day Two
Flowers and region.
After breakfast we drive out to both Kop van Noord and Leiden where we trust the weather is kind and nature has provided the usual spread of colour with the bulb flowers all in full flower. We visit a traditional Dutch Windmill and review the blue and white china which portrays Dutch workmanship.
Visit a local restaurant for dinner and show.
Hotel:- Bridge Hotel
Day Three
Drive to the Ardennes, Belgium.
Leaving Amsterdam we drive south crossing into Belgium and the forests of the Ardennes with its dense woodland and rolling hills with winding rivers offering a awe inspiring view. Arriving at the town of Bouillon we visit the impressive castle set on the mountain overlooking the town after a pleasant lunch. Afternoon sees us driving the winding country roads across the hilltops stopping and enjoying small villages before arriving at our country hotel for a well earned glass of wine. Following an evening meal a stroll into the village and enjoying the local hospitality of the pub which finishes your day.
Hotel:-Charme de La Semois
Day Four
Day with Nature in Belgium.
After breakfast we make our way to the river where we take kayak's, drifting and paddling the snake like river while hopefully seeing the newborn waterfowl; swans, ducks, geese and numerous others amongst the wild flowers adorning the banks.  We make our way after kayaking to local villages to explore and taste local wines and coffee before an evening meal at our country hotel.
Hotel:- Charme de La Semois
Day Five
Germany.
We leave Belgium behind and track across country through Luxembourg having lunch on the side of the Rhine river then onto Heidelberg where we spend the rest of the day exploring the city region. Visiting cafe's and restaurant in the evening.
Hotel:-Hotel Heidelberg
Day Six
Heidelberg Day.
Today we explore the region and enjoy a lay back period in this quaint region of Germany which includes a visit to the Heidelberg Castle.
Hotel:- Hotel Heidelberg
Day Seven
Black Forest.
Today we leave Heidelberg and drive south to the city of Strasbourg where we spend tine to explore the city and have a pleasant lunch canal side. From Strasbourg we track across the rolling hills to the black forest region. Staying in the forest region gives plenty of opportunity to walk a track or two  through some of the forest before a glass of wine on the balcony before a local diner.
Hotel:-Hotel Diana
Day Eight
Forest exploration.
Today we select one of the many options available to explore the region as required.
Hotel:-Hotel Diana
Day Nine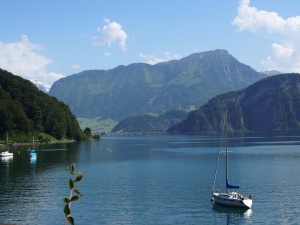 Lake Lucerne Switzerland.
Today we take the country roads through the Black Forest and Switzerland to arrive at a secluded  hotel set on the banks of the Lake Lucerne. With its resident Swans and magnificent views across the lake shrouded by the snow topped Alps makes this location one of a kind. Time to take in a pleasant bottle of wine while bathing in the visual beauty of the blue hue as the sun goes down.
Hotel:-Seehotel Sternen
Day Ten
Lakeside Retreat.
Today can be spent on the lake and relaxing or a trip into the city of Lucerne looking at its medieval beauty, shops and Port side.
Hotel:- Seehotel Sternen
Day Eleven
Lake Como arrival.
Leaving Lake Lucerne we drive towards and over the snow tipped Alps as we drive south to the Italian Lakes of Maggiore, Lugano and Como where we find our next stop on the banks of Lake Como. The day has been taken up stopping on our journey through the Alps enjoying the freshness and visual wonders.
Hotel:-Grand Hotel Menaggio
Day Twelve
Como exploration.
Today we have many options, catching the ferry across the Lake to Bellagio or Lenno, exploring the town of Menaggio returning to enjoy a quite wine on the patio overlooking the Lake before dinner in town.
Hotel:-Grand Hotel Menaggio
Day Thirteen
Bellagio at its best
Once again the day offers options; one being a trip to the fashion town of Como and a ride on the Funicular railway giving a good photo vantage location of the city.
Hotel:-Grand Hotel Menaggio
Day Fourteen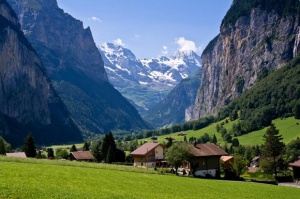 Five countries in a day.
Today we leave Lake Como and drive east towards Vienna crossing five countries during this days drive of 300km. Stopping at Chur for lunch and arriving in Lindau Germany on the side of Lake Bodensee in Bavaria as the evening approaches. A visit to the town before diner is suggested.
Hotel:-Hotel Gasthof Stift
Day Fifteen
Lindau and Lake visit.
Options of Lake visits, City and or regional villages where good coffee, beers and wines await while exploring the region.
Hotel:-Hotel Gasthof Stift
Day Sixteen
Regensberg stopover.
We leave the European Lakes behind and drive across Germany stopping in the picturesque town of Ulm where many classic car tours frequent. After lunch we drive cris crossing the river Danube to our overnight stop near Regensburg. Visit the river front where the usual tour boats dock and the magic Cathedral in the towns
Hotel:-Bohemian Hotel
Day Seventeen
Arrival Prague.
Today we leave Regensburg and drive across country through Cham and across the Czech border through country villages and into Prague the capital of the Czech Republic with the flowing Vltava river at its heart, we will see the many ornate and bridges of splendor.
Hotel:- Grand Majestic Plaza
Day Eighteen
Prague exploration.
Options today include many different visits to the city's magnificent architectural structures, Palaces, shops, cafe's and restaurants.
Hotel:-Grand Majestic Plaza
Day Nineteen
Prague City.
We continue with our various options today as the city of Prague with its Palaces and history offers much to see and do.
Hotel:-Grand Majestic Plaza
Day Twenty
Arrival Vienna.
Leaving Prague we drive south through Brno and onto our final destination being the Austrian capital of Vienna renowned for its Opera House, Palaces, Cathedral and fashion shops. We stay right in the city giving easy access to the city and Cathedral. Maybe an opera after dinner on the Gadban.
Hotel:-Hotel Mercure Wien City
Day Twenty One
Exploring Vienna.
Today we continue to include visits to the gardens and Palaces before meeting and driving to the Airport to meet your return flight.
Hotel:-Hotel Mercure Wien City
This map is indicative only.
As per all tours, all details (hotels, locations and points of interest) can be customised to suit your individual taste.
Subject to currency fluctuation.
Subject to availability.
Trips described on this site are not a quote or a set schedule, but a suggested trip that can be modified and await your confirmation.
All driving travel is subject to road and traffic conditions. If unforeseen conditions, deviations may be necessary.
Any nominated roads are shown as an indication only and not necessarily the roads travelled.
Full Travel/Health/Baggage Insurance is to be taken out by each traveller.
There are some accommodation locations that are most popular therefore the earliest confirmation of your intentions is recommeded.
Double room accommodation; Single room options available.
Free Day or Free time indicates that you have time to yourselves to explore, rest or sit around the pool.
Lists of sightseeing opportunities are available.
Non smoking trips
Full disclosure of any medical conditions is imperative including next of kin details.
Meal inclusions indicated are to a given value.
Legend:

[B] Breakfast included
[L] Lunch included
[D] Dinner included
Interesting Links
Here are some interesting links for you! Enjoy your stay :)